Thanks to a friendly convo from a customer in Texas we were pointed to the fine little feature in this month's Martha Stewart Living magazine about the popularity and history of deviled egg platters for home entertaining. Its always a joy for us at Eclectica Gallery to witness this type of appreciation for vintage customs and dishes. 
But what if the group that's coming to your home this Easter is allergic to deviled eggs, but you are dying to make one of these lovely vintage egg dishes a part of your celebration?  I got out the Indiana Glass Co. American made mid century egg platter from our stock room and started trying out different ideas for dressing it up to add charm and serving help to your celebration. 
I started by assembling a group of vintage glass pieces from the mid century American made glass tradition to help with our creations: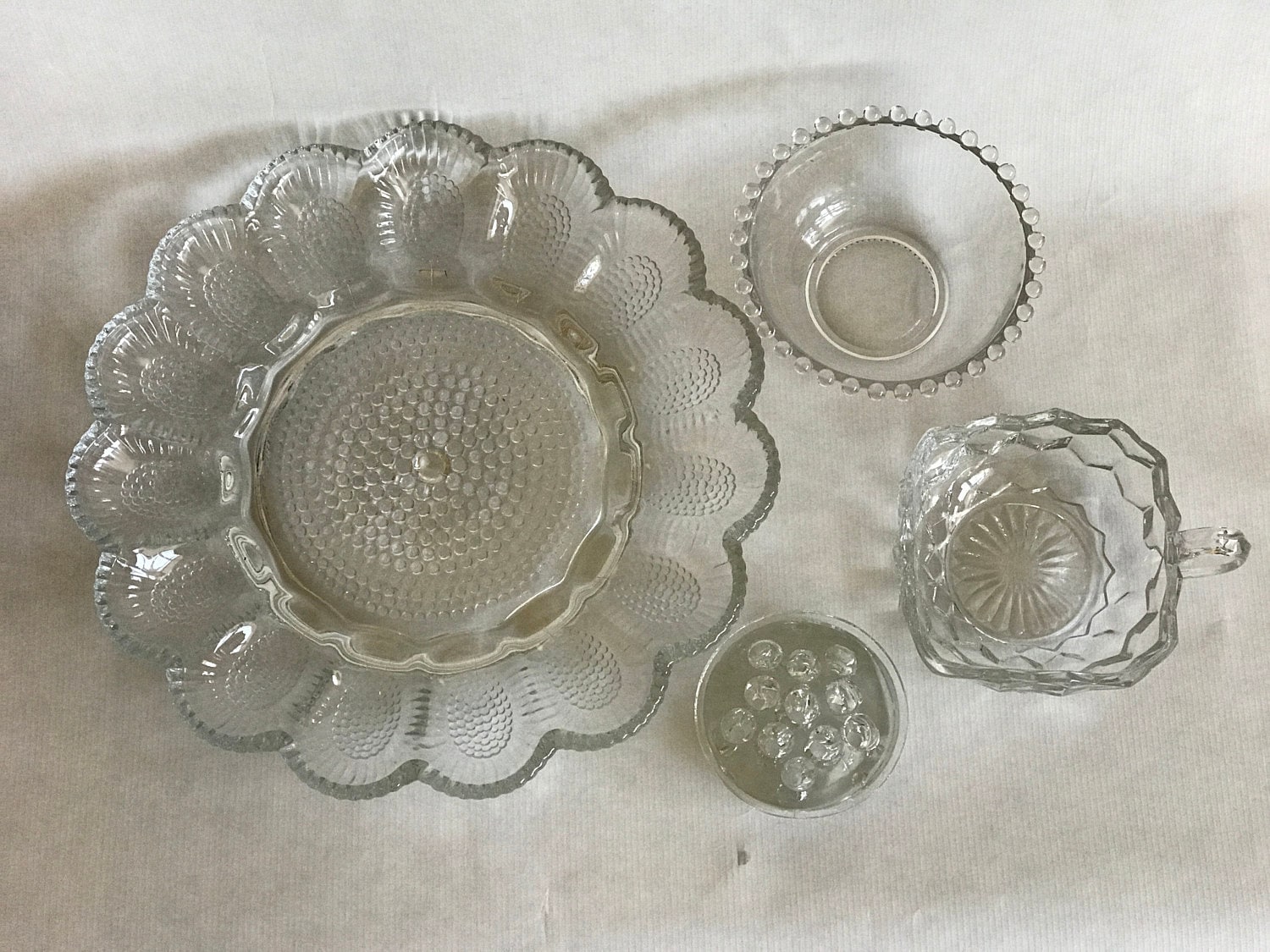 Then I cut some spring colored flowers from my yard and opened a bag of plastic eggs and Easter basket "grass" from Michaels, and bags of Hershey kisses & foil wrapped chocolate eggs from Walmart.
Using a vintage glass flower frog in the Fostoria American handled nappy bowl filled with water and my flowers from the yard I put together a colorful spring flower arrangement and placed it in the flat center of the egg dish.  I used the egg slots for Hershey's filled plastic eggs, and this resulted: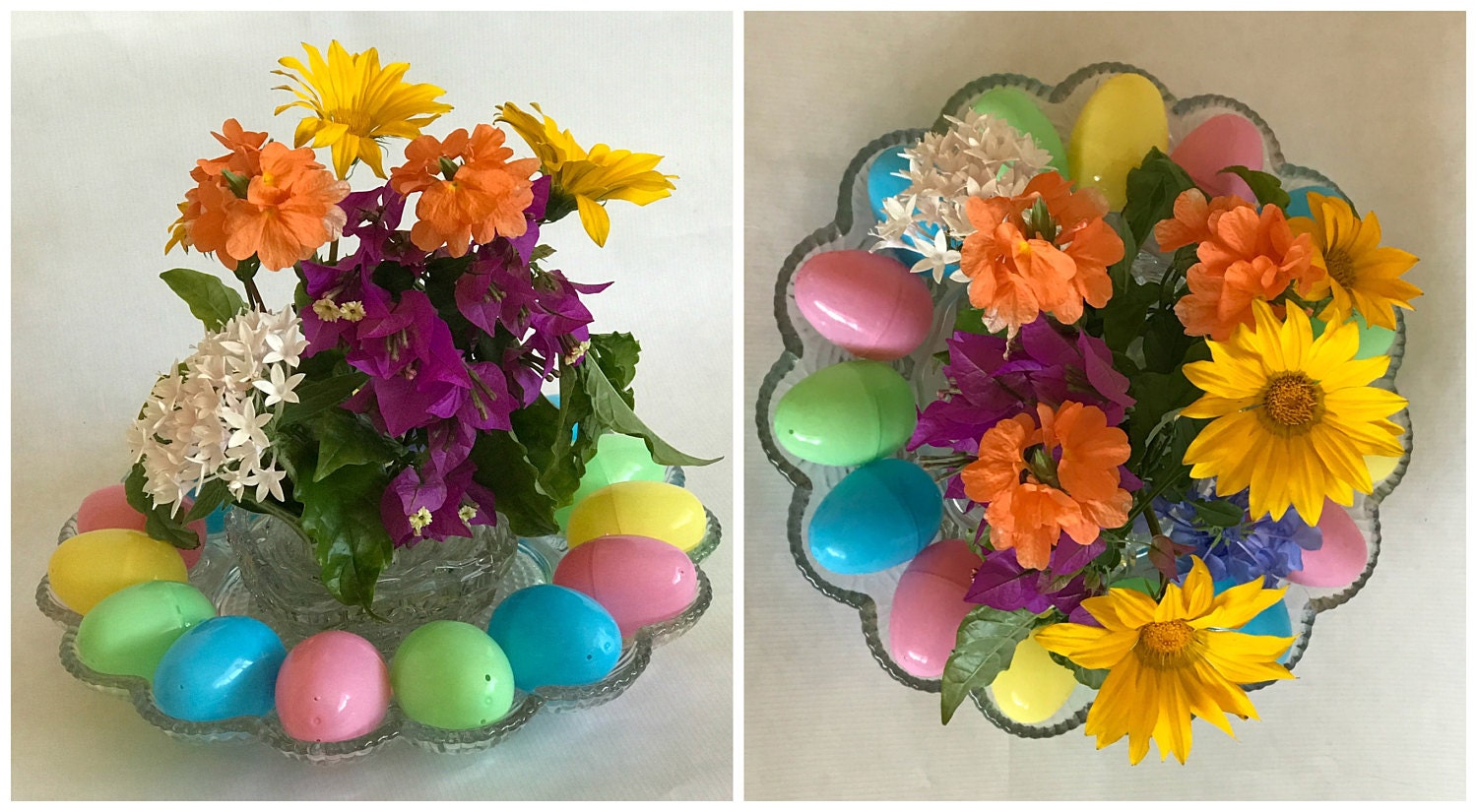 Then I tried ideas with the mid century Candlewick bowl in the first picture, with another etched glass vintage bowl with a tapered bottom, and with the candy and "grass".  The following are pictures of works in progress and finished displays.  Add your head to the creativity and I'm sure we could come up with countless more creations that welcome spring, celebrate the holiday of Easter, and delight and feed the guests who join the parties at our homes. And in the process we'll all be encouraged to remember the past, celebrate the present, and make memories for the future.