About the middle of April it occurred to us sorting stock in our Eclectica Gallery Etsy Shop that perhaps it would be helpful to our bestie friends and followers if we created a Mothers Day department to help folks prepare to honor their  mothers on May 14.  A couple of dozen items into our sorting we began to notice a pattern.  Many of the items we were isolating as particularly nice for mothers on Mother's Day were in fresh pale hues of blush, white, or even crystal clear.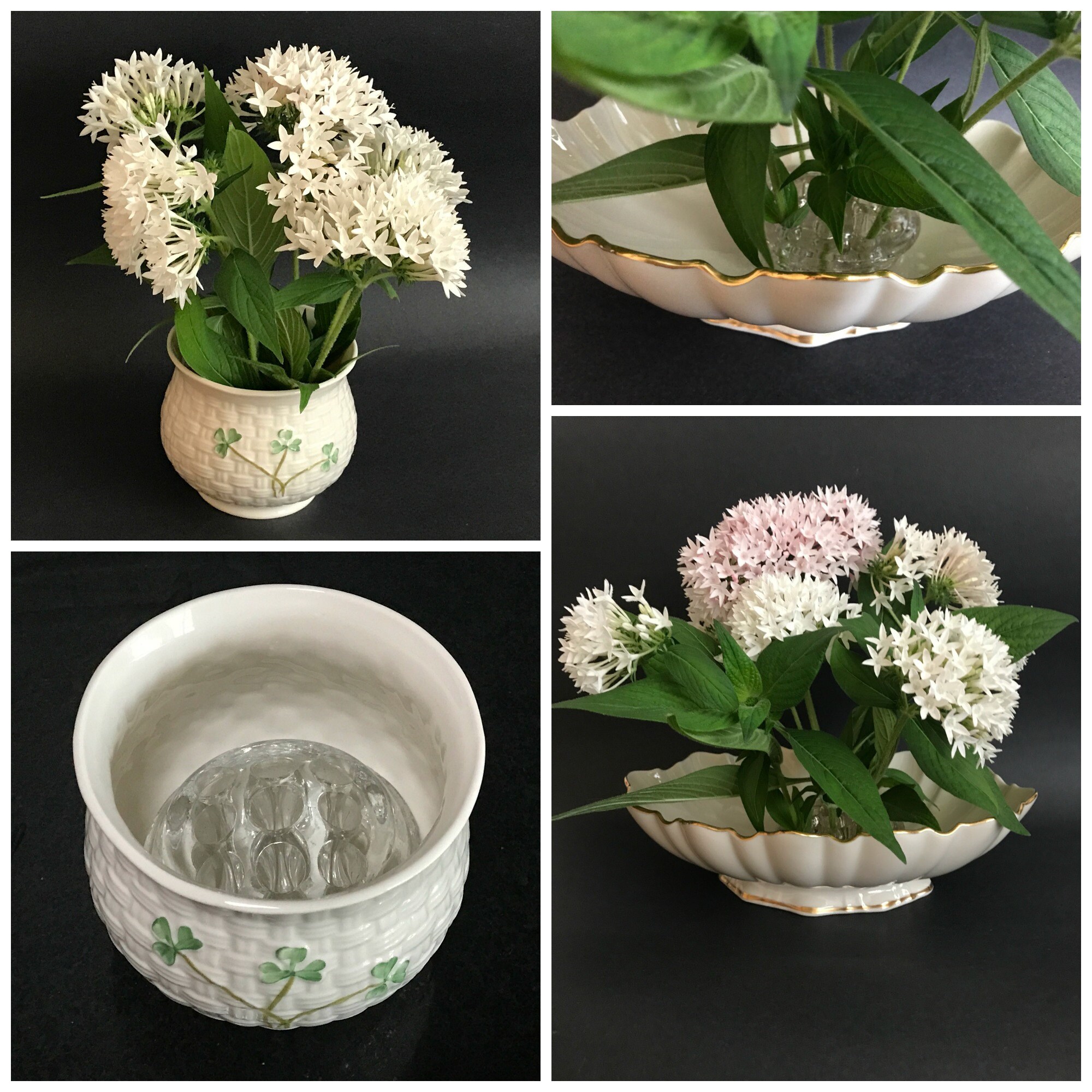 Why did pale colors, particularly white and crystal clear, seem so perfect for Mothers Day?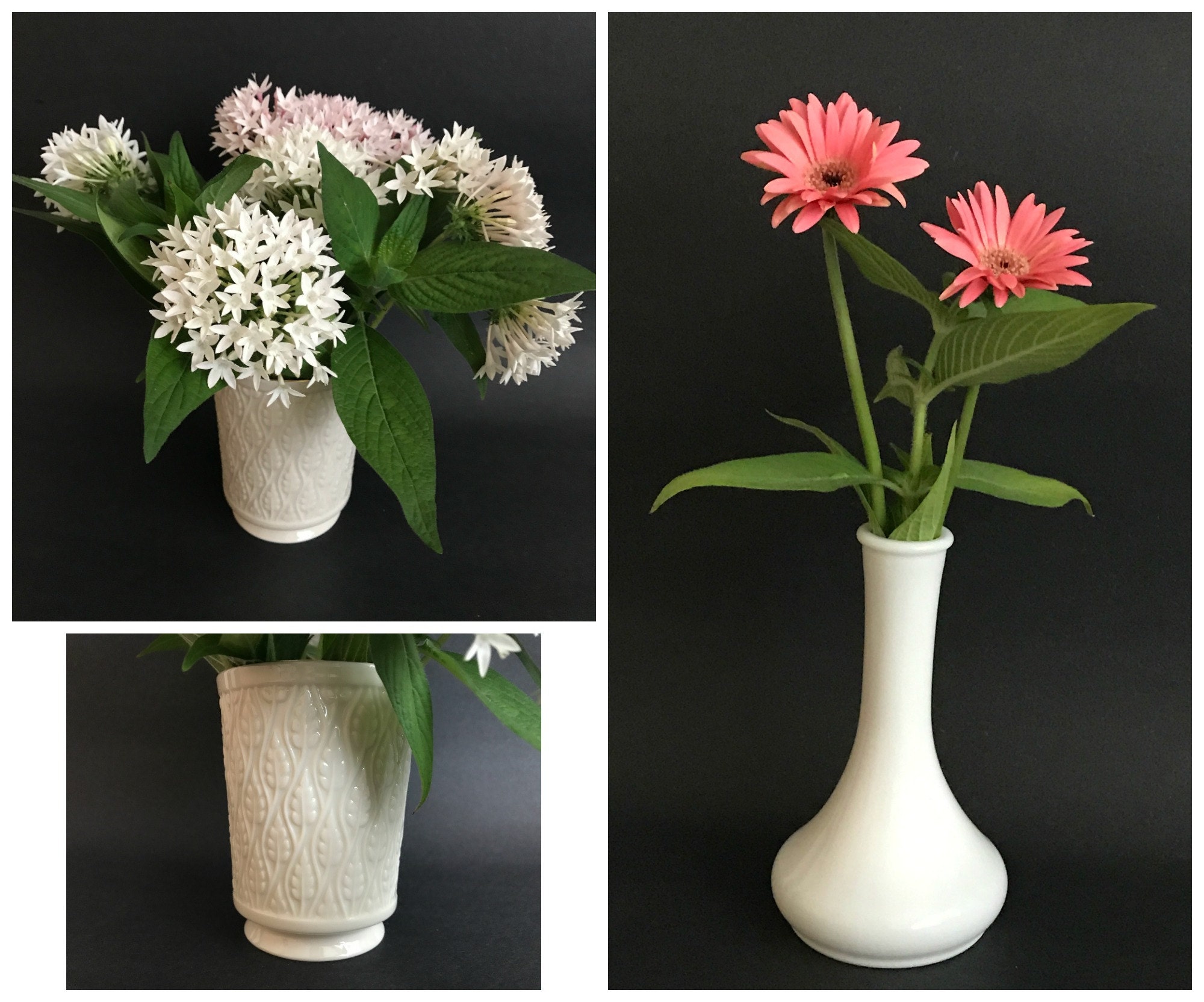 To help answer the question we looked up some facts about the history of Mothers Day, and what we found out not only validated our instincts about the right colors, but helped make the celebration more meaningful overall.
We learned that what seemed like it should have been an ancient commemoration was not that old at all in the U.S. --  only going back to 1914 when President Woodrow Wilson proclaimed there be an annual national holiday called Mothers Day that should become a "public expression of our love and reverence for all mothers."  And this essentially came about due to the efforts of a few women such as suffragette Julia Ward Howe, and Appalachian daughter Anna Jarvis who wanted the hard work and efforts of her own mother to promote the peace and the welfare of children recognized and valued. 
When Anna Jarvis organized a service to specifically honor her own mother's efforts for the welfare of children she choose the white colored flowers her mother loved to represent the sweetness, peace, purity and endurance that so characterized what her mother stood for.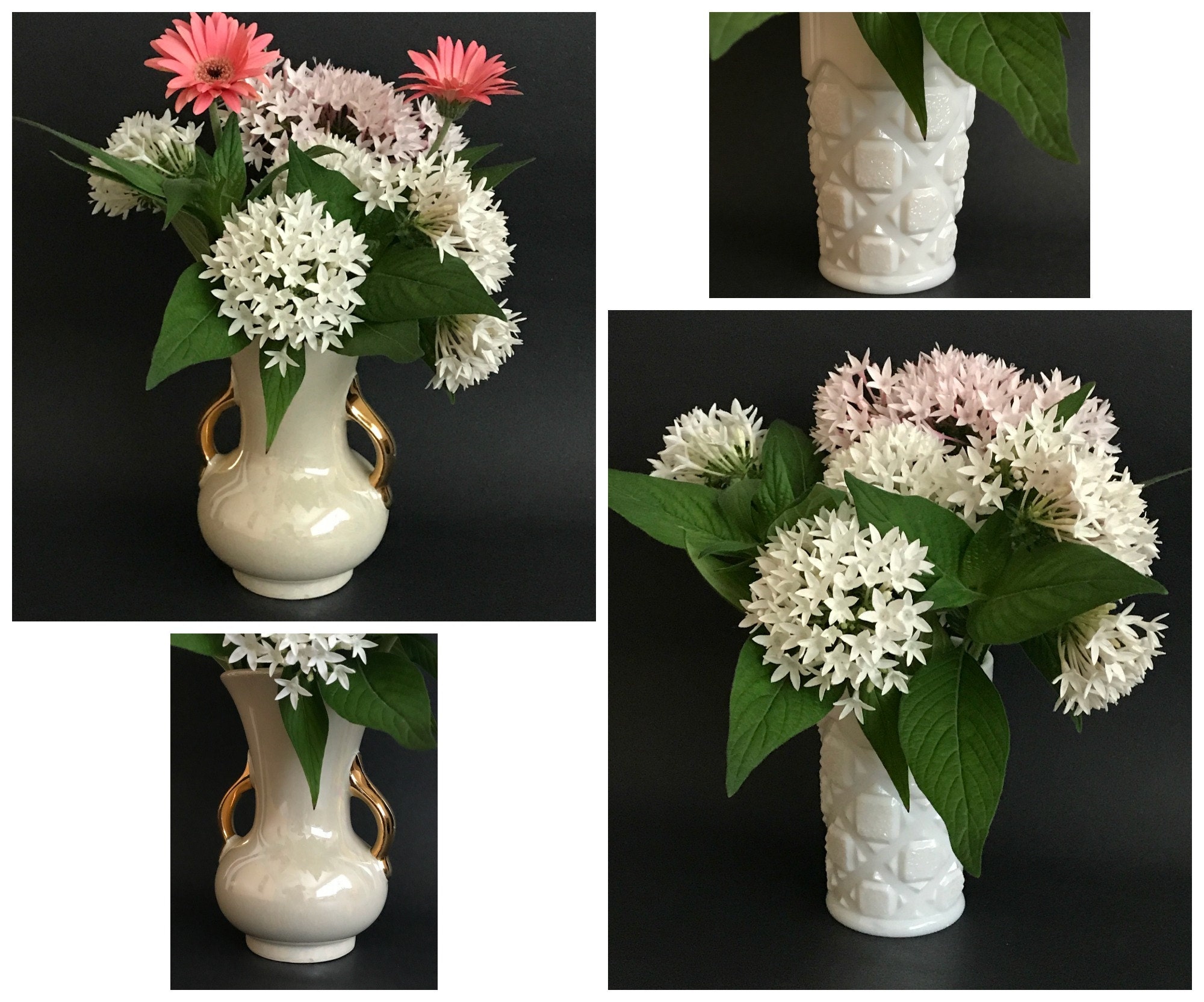 And thus began a tradition that we were unconsciously honoring when putting together our Mothers Day store department.  And how appropriate that we should fall in line with this since honoring tradition is so much what our vintage loving shop is about.
And we hope maybe you'll join us in our white celebration this year to help spread the word about a tradition that can add a little something extra to one Sunday in May for all of us.
For the photo shoot with this Mothers Day post I've pulled a few things from our Mother's Day department and put them together with fresh flowers from my yard to show you how you might put together a unique and meaningful remembrance for the mom or moms you want to honor this year.  I've used flower frogs for a number of the arrangements pictured here.  They are available for purchase in our shop as well as all the bowls, cups, tumblers, and actual vases that appear in the photos.  Many times the pieces hosting the flowers can do duty as dishes and food serving pieces when they're not holding flowers, and being able to do double duty is always nice when giving a gift to Mom.  You know moms ... always loving things that help them love us in as many ways as possible. 
Click here to be taken to our Mothers Day Department to browse all our suggestions for gifts for Mom this year.  Please try to order by Wed. May 10 for best chance of arrival before the holiday.
To take a closer look at any of the pieces click on the item names below:
Westmoreland "Old Quilt" 8 oz tumbler